Bioline Agrosciences welcomes Sabrina SIEGER as North Europe Commercial Manager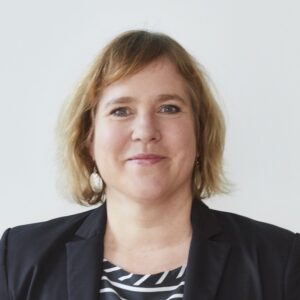 Bioline Agrosciences, a leading company in the biological pest control industry, is thrilled to announce the addition of Sabrina SIEGER to its talented team. Sabrina has joined the company as North Europe Commercial Manager, bringing a wealth of experience and expertise to further enhance Bioline Agrosciences's presence in Northern Europe markets.
With more than 15 years of experience in the biological pest control industry, Sabrina is an experienced and highly knowledgeable business development and marketing professional in the field of biological crop protection in horticulture. She earlier distinguished herself as Founder and General Manager of KOPPERT Deutschland GmbH in the DACH region and as Senior Sales Manager in the international field for the biotechnology company E-nema GmbH. Sabrina brings a track record and commitment to excellence that fits seamlessly with Bioline Agrosciences' values and goals.
"We are very delighted to welcome Sabrina to our team," said Ludwik POKORNY, CEO of Bioline Agrosciences. "With her proven track records, we are confident that she will play a pivotal role in our development in Northern Europe area and new biological solutions. Sabrina's expertise will undoubtedly strengthen our ability to deliver top-notch biosolution and services to our clients."
Sabrina SIEGER expressed enthusiasm for this new chapter, stating, "I am honoured to join the Bioline Agrosciences family and contribute to its continued success. I look forward to working with the talented staff here and sharing my experience to drive innovation and growth."
Bioline Agrosciences is one of the global leaders in Biocontrol Industry, with more than 45 years' expertise and active in 35 countries. Focusing in 4 key drivers as product innovation, release technologies, sharing knowledge and sustainability, the company prides itself on bringing growers precise and efficient biosolutions to meet evolving market's high-quality standards.
As Bioline Agrosciences continues its global expansion, the addition of Sabrina reinforces its dedication to delivering outstanding solutions and knowledge-based services to more growers.