Blister pack : your brand new release system for Spider Mite control
Discover the advantages of Blister packs : our new and innovative release system for Phytoline, your solution to control spider mites !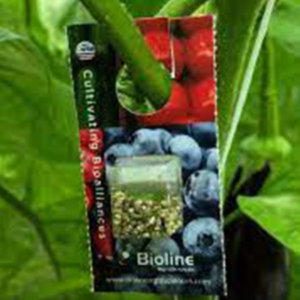 If you missed him on Cultivate, Daryl Johnson, one of our experts in Biocontrol in the US market, introduces you our newest innovation : The blister pack
At Bioline Agrosciences, it is very important to reinvest in our company to be able to provide to growers  the highest quality products and innovative release systems for use in Integrated Crop Management.
A unique release system
This easy-to-use new delivery system has been developed for crops that can't contain any residue at all, especially at the end of their cycle, and it has a lot of advantages:
It makes product clearly visible and allow the grower to judge quality and emergence more easily.
It also protect the parasite pupae without having to glue them down and are more robust.
Blister packs increase emergence rates by up to 30%.
When used with predatory mites and insects they also give a cleaner crop because no carrier material is applied directly to the crop.
This unique delivery system is available for Phytoline, our solution to control spider mites but it is also available for the control of other pests:
Aphids: with Aphidoline and Aphiline
Witheflies: with Eretline and Encarline Mix 
For more information about blister packs, our biocontrol solution or about availability in your country, please contact your local advisor.