Creation of Bioline IBERIA : Bioline Agrosciences establishes itself in the Iberian peninsula
We are proud to announce that we have formed a joint-venture with the company BIOCOLOR in Spain, and this company based in Alemeria (Spain), will be called « Bioline Iberia ».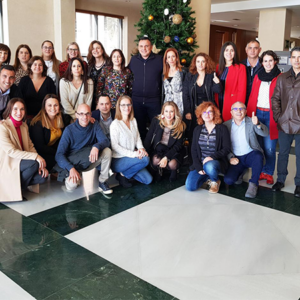 This acquisition is to be put into perspective with our growth ambitions and strategic plan to establish ourselves permanently in one of the most important biocontrol (vegetables and berries) market of the world : the iberian peninsula (Spain, Portugal & Morocco).
Thanks to this union Bioline Iberia will be one of Spain major players in Biocontrol. Our partner Biocolor brings a well established brand in the cooperative segment and who is reknown for its outstanding quality of service. Bioline Agrosciences in turn bring its brand of international recognition, its rich products portfolio and technical know how as well as its pipe of innovative biocontrol solutions.
With arround 20 new colleagues, the company will be led by Maria-José Pardo as General Manager.
Since the beginning of November 2018, Bioline IBERIA has been distributing predatory mites in the greenhouse market of the Almeria Area. An area that supplies up to 60% of the North European vegetable market.