Sustainable development : discover Bioline's new packaging !
As part of our commitment to continuous improvement, we have recently been focusing on ways to improve our packaging efficiency to be more environmentally friendly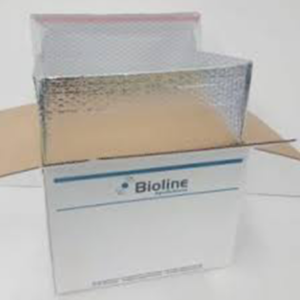 We are proud to inform you that our new foil-lined shipping boxes will significantly reduce the volume of non-recyclable waste in our shipments. The new boxes will replace all of our old polystyrene boxes which were used for products that needed to be kept very cool during shipment. 
The new foil-lined boxes are proven to provide the same insulating properties that keep the products cool and high quality during shipping whilst also providing a range of additional benefits:
Improved proportion of recyclable packaging
Cardboard outer box can be recycled
Thin-foil liners not widely recycled but much lower volume of waste than poly-boxes
Easier disposal as foil-liners fold up
More efficient shipping as greater flexibility in box sizes reduces empty space in shipments
Reduced errors in shipment due to simplified handling in parcel network
The roll-out will be phased across our different sites throughout 2019 and will begin in January. Globally reducing waste remains a key focus for Bioline Agrosciences.